Home brewing is becoming increasingly popular, as it is not only a satisfying hobby, but it saves you money too. It's also fun to share the end results with your friends and family. Most people start with a kit that contains everything required, but these are unlikely to include the actual bottles. The cheapest option would be to buy a box of clear bottles.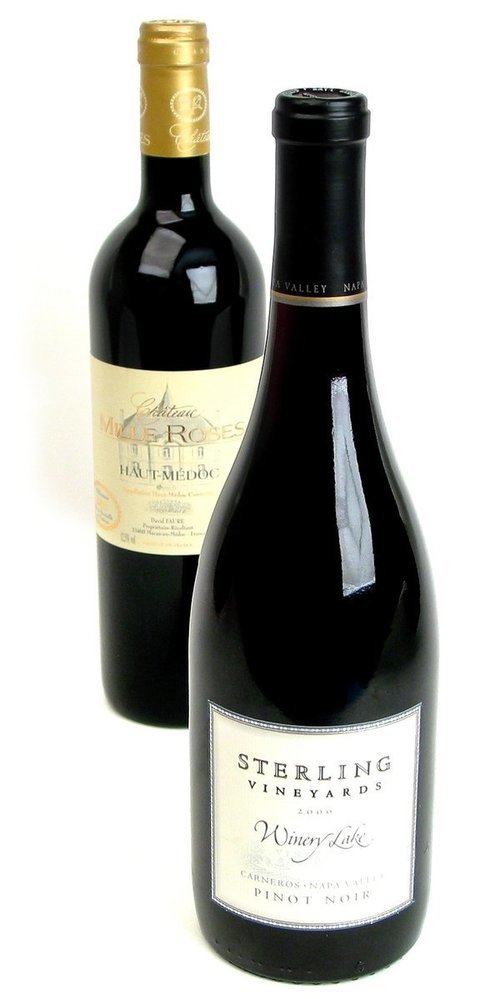 When using bottles, you can personalize them with a colorful, creative label. You can either think up your own brand names, or if you plan on giving your wine to friends, you can create individual labels for each of them. When you look at many well-known alcohol brands, their images have become so iconic that they are often featured on posters and prints. A great example is the Guinness toucan which is instantly recognizable.
Inspiration from Posters
If you are somewhat lacking in creative skills, you can take a look at some relevant posters and prints to get some ideas. One of the best online stores is Desenio, and they have a useful search feature at the top of the screen. Simply type in "wine," and you are immediately presented with over 80 choices. Even a quick glance will reveal some inspirational ideas for your own wine labels. As the prints are so affordable, you could even purchase a few to remind you of why you enjoy wine so much!
One poster that immediately stands out is a Wine Guide printed on premium matte paper. This lists many different types of wine, with a short paragraph describing them. You could use the wording on a label for the reverse of your bottles, as it clearly explains the characteristics of each wine. The descriptions include Cabernet Sauvignon, Pinot Noir, and Chenin Blanc. Your friends will enjoy learning about the wine they are drinking.
Decorating Your Brewing Space
If you have a specific space where all your brewing is done and your bottles are stored, you could decorate this area with colorful posters and prints. If you were to match your personalized labels to the posters, it would make an attractive display. Desenio has an extensive range of frames in all sizes, and with a choice of wood, metal, and moebe, there is bound to be something that complements your chosen poster.
The prints not only include those with attractive artwork, but many have inspirational, motivational, or humorous quotes. For example, one poster is emblazoned with the words "food, friends, wine, and sunshine." This would be ideal as a label for your wine bottles, making it a thoughtful gift for those you love. You could buy several posters and create a gallery in your brewing space. With Desenio's fast delivery, it won't be long before you are admiring your newly decorated walls and designing your labels.
Personalize Your Wine Bottles